PipeLogix Inspection Reporting Software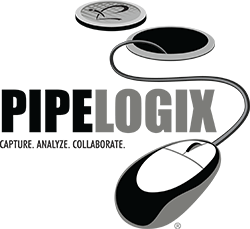 PipeLogix is the software of choice for ease of use, clarity, flexibility and informative reports. Because PipeLogix has always been an Asset Based Program, it easily interfaces with asset management programs since it utilizes unique mainline pipes, lateral pipes, and manholes within the program and tracks surveys done on them.
PipeLogix is sold as modules so you can start with the basic inspection package and add modules as needed.  All modes are available with the core module and contain a complete set of pipe defect codes so you are up and running in 15 minutes, producing professional reports.
What is a mode? A mode is an operating template that controls the survey format and codes used.  The modes available include PACP, PACP7, WRc, New Zealand, SCREAM, and customizable Standard. PipeLogix software works the way you want—on site or back in the office.
With release of version 6.5.0 Windows 10, Windows 8, and Windows 7 are all supported operating systems.
Complete pipe defect code set

Choice of report formats

Database functions i.e. Backup, Filter, etc.

Context sensitive help file
In-house software engineer and technical support desk

Works on a laptop, desktop or rack mount computer

Free reader available for sharing reports electronically

Works with all CCTV systems
Interested in learning more about PipeLogix?